We are Excited You're Considering Us!
We Wanted to Share a Little About Us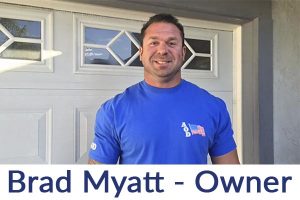 Established in 2000, we are a family owned and operated.  I'm Bradley Myatt, the owner,  and I've been working in the garage door industry since 1990.  I started by working at the bottom loading and disposing of old wood one-piece garage doors,  shortly after I was promoted to the office staff,  I began interacting with customers via telephone while scheduling appraisals and repair orders.  Eventually, I worked my way up and into the field as an installer,  service technician,  and eventually became a master technician.  Over the course of five years,  I've serviced and installed thousands of garage doors and garage door openers,  as well as completing every other possible repair in this industry.  Finally, I knew I had built enough real world experience to be successful on my own,  so I started Alliance Overhead Door.
We pride ourselves on efficient,   professional and courteous service.  We have gained thousands of repeat customers because of our honesty and clear explanation of the services we perform.  There will be no surprises and never any hidden charges.  We focus on customer satisfaction and earn your trust. Simply put, we are not happy if you are not happy, and we will do whatever it takes to earn your complete satisfaction and trust.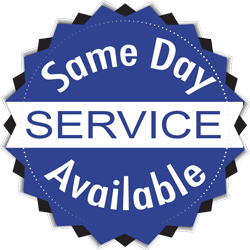 Free Estimates on
New Garage Doors
(805) 527-6725
What Our Customers Are Saying
Get an Estimate Today
805-527-6725
or Fill Out This Form to be Contacted Within an Hour